A physical planner, also known as a journal, is a very popular tool for a more productive, efficient, and conscious life since setting priorities and determining goals is key to making the most of your life. A good planner can help you with this. In addition to keeping track of appointments, a personal planner also supports setting and evaluating business and personal goals and efficiently dividing your time.
The difference between a planner and a regular calendar
The difference between a personal planner or journal and a regular calendar is that the pages in a planner or journal are often not date-bound. And unlike the standard - and sometimes quite boring - agenda, the content of a planner, can be personalised down to the smallest detail. You can choose, for example, to add fun tips, handy overviews, more space for notes, goals, evaluations, and weekly or monthly to-dos to your planner. Create and publish your own planner? That's how it works!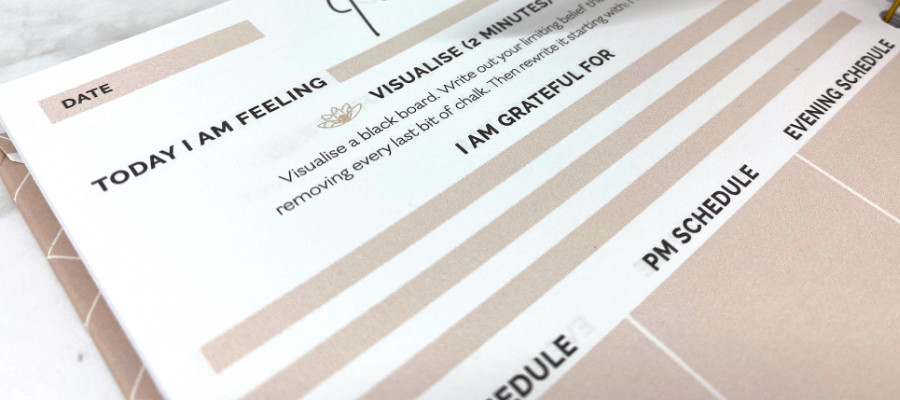 How do you design your own planner?
Creating your own planner is not just something you do for yourself. By developing a unique planner, you can also help colleagues, business relations, or clients. Let's face it: finding a planner perfectly tailored to your wishes is almost impossible. So why not make one yourself? A customised planner is not only indispensable in your own office, but also makes for a practical promotional gift that ensures that your company will be on top of a large audience's agenda! Designing a planner is something you can do yourself at Leoprinting. How that's supposed to work? We happily explain it to you!

The goal
Once you have an idea for the design and development of your personal planner, you should determine the goal and target group of your planner before diving into the creative process. What do you want people to use the planner for? Are you going to sell the planner, for example, because you want to help people get into a positive mindset or because people can work more productively and efficiently with the help of your method? Or do you want to give the planner away to employees or business relations?

Once the goal and target group are determined, you should think about your budget: how much money do you want to spend on the project? Having an idea of the scope of the budget can make your life easier during the design process by somewhat reducing the options to choose from. Also, the time frame is matters: When will you need the product ready?
The format
When it comes to the actual design process, you should first decide on the size of the planner: The most common size for a planner, journal, calendar or notebook is A5, but you can also choose another size. Next, look at the planner's thickness: how many pages should your personal planner contain? The standard option is 50 pages, but you can, of course, choose more pages with more information, images, or writing space.

Of course, the paper thickness of the pages also plays a role in the thickness of the planner. Standard writing paper is 80 grams wood-free, but you can also choose thicker paper of 100 grams. You also have many options to choose from when it comes to the color and paper type of your planner, for example, white, ivory smooth, recycled, or even grass paper. The photo pages in the planner, also called advertising pages, can be printed on a different type of paper.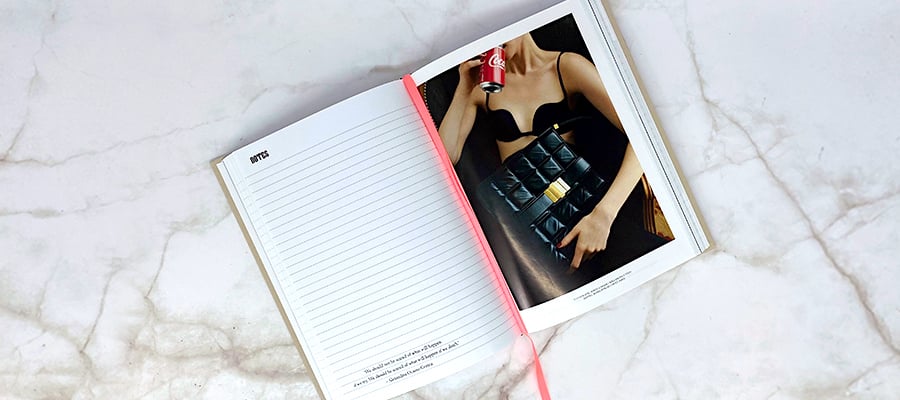 The cover
What do you want the planner to look like? If you want to give the planner a luxurious look and feel, you can opt for a hard cover with a leather look and feel with embossing, screen printing, or luxury foil printing. If you want to achieve a luxurious look, you can also choose a linen hard cover with screen or gravure printing of your company logo or slogan. Are you looking for a full colour (photorealistic) print or a specific Pantone house style colour? Then you might want to consider a planner with a fully printed cover!

If you prefer a simpler look, you could go for a softcover book or a standard planner with only a personalised banderole (a banderole is a paper wrapper folded around the planner). Do you struggle to decide on materials and print work that match the image of your brand? No worries! We will guide you through the process of creating your own planner and assist you in making the right choices.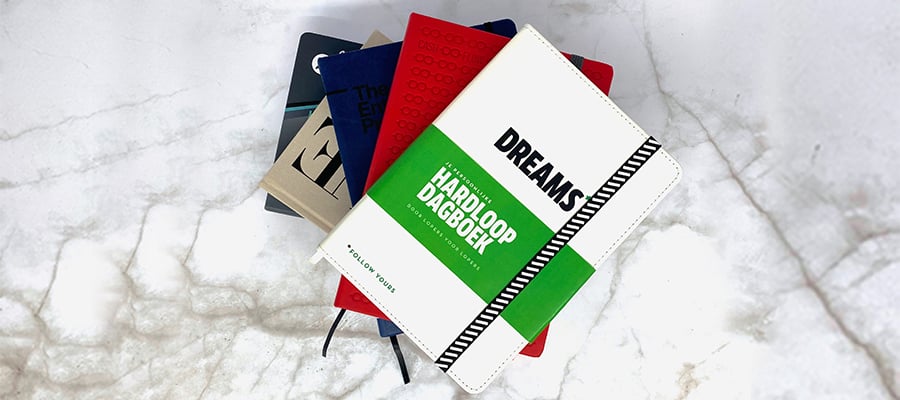 The design
The great thing about developing your own planner is that you can fully personalise the interior with your own content. It is essential to deliver the correct files in the proper format. If your company has its own designers, you can design the cover and content yourself. Are no designers available? Leoprinting is happy to help you with the design, and we also make sure that the files are put in the proper format.

The binding
There are various ways of keeping the pages of the personal planner together: using a spiral, glue, or sewing the folded pages together. Here, too, the choices depend on your wishes and budget. Spiral binding, for example, is cheaper than sewn or glued bound planners.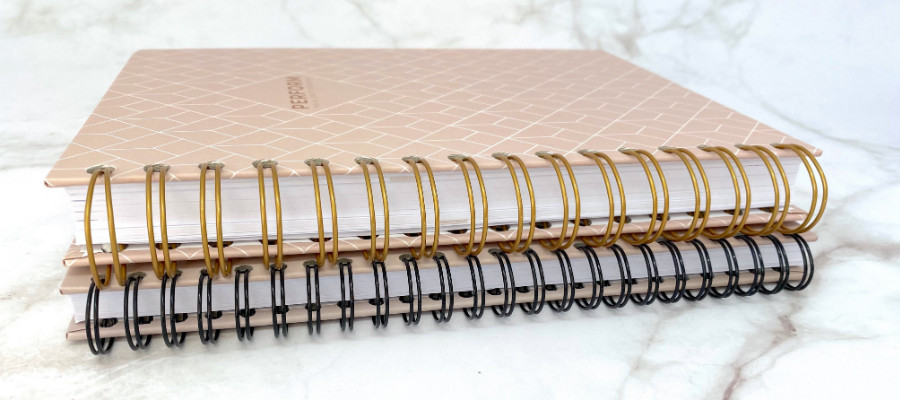 Finishing and accessories
Whatever your preferences are for the finishing and accessories of your planner, there are countless options for adding personalized accessories to the planner. Would you like to add a reading ribbon in a specific colour, a closing elastic band in a particular thickness, a storage envelope, a pen loop, or a banderole? These accessories complete the recognizable look of your planner. When designing a planner, you should also think about the finishing touch: will you go for square corners or rounded corners? Round corners are also known as the Moleskine® look and have the advantage that the corners of the planner are less prone to damage during intensive use.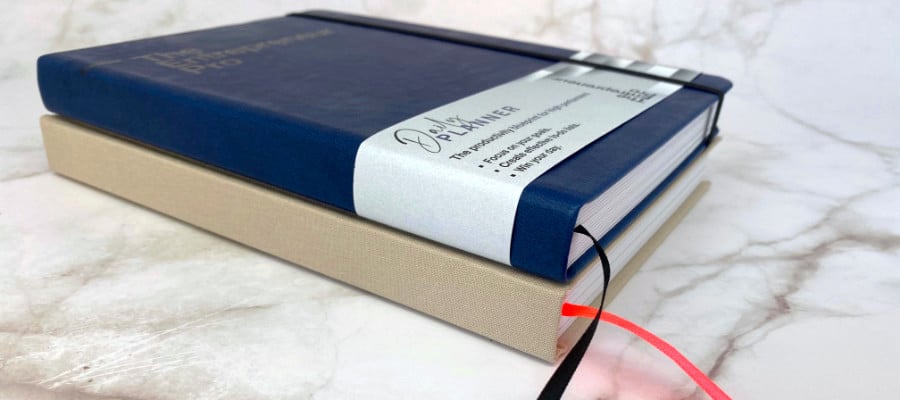 The process
Having decided on the look and content of your planner, we can make a price and time schedule based on the desired quantities. Once we agree on a schedule, and you deliver the correct files, we will produce a colour proof to give you an idea of the colours in print. Especially specific logo colours and the photo pages should be meticulously checked. You can also order a production sample from Leoprinting if you wish to get a preview of how the planner will turn out.
Launch and distribution
Once the planners have been produced and delivered, the moment you've been waiting for has arrived: the launch of your personal planner! Consider how you want to launch and distribute your planner in advance to see what steps need to be taken and who's help you'll need for the launch. If you want to sell the planners, it is wise to think about a possible marketing budget for promoting the personal planners from the start.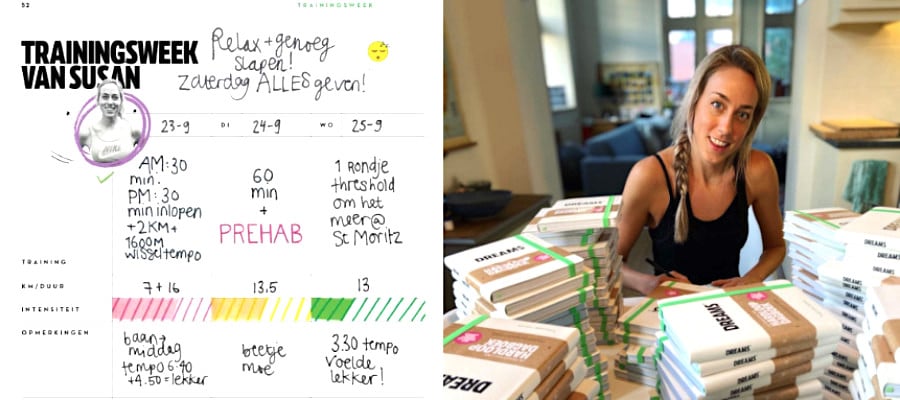 Conclusion
Do you want to create your own planner just like lifestyle magazine VOGUE, Cosmopolitan, coach, and influencer Robert Hisee and Olympic runner Susan Krumins? Then don't hesitate to contact one of our specialists. We would love to help you out! Together we plan for success!