Why Mailer Boxes makes an impact
How do you send your products, catalogues or gifts? Do you deliver your products in a blank cardboard box, or do you opt for customised shipping packaging with a personalised print? The choice you make determines how you will be received as a sender.

So do you want to be appreciated and make an unforgettable impression on the recipient? We give you five tips for good shipping packaging that comes in and stays with you.
1. Ensure recognition
It is important that you load your message towards the receiver. Colours play an important role in this. The colour choice on the packaging must be tailored to the target group that will receive the package. In our western world, white and blue are associated with freshness. In B2B, these colours are therefore frequently used on packaging. Yellow and red bring feelings of pleasure, convenience and pleasure. Suitable colours to express your appreciation to relations and employees. Green stands for health and is often used for a healthy message that further reinforces your goal to operate in an environmentally conscious manner.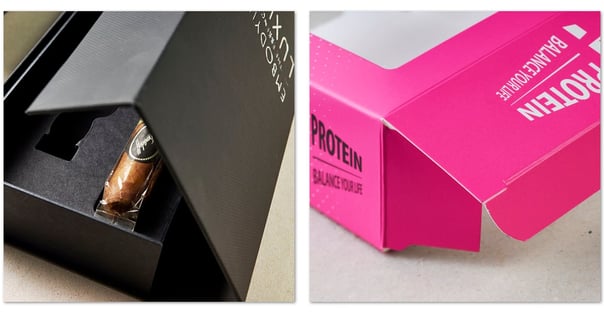 Colours give the packaging a look and feel.


This is the basis but can be further refined by adjusting the saturation and colour tone. The brighter the colour, the more energetic and positive it is experienced. Dark "colours" such as black (black is a lack of light and therefore not a colour in technical terms) are associated with strength, which is why packaging containing products of high quality, luxury and technology has a dark "black" appearance. The meaning of a colour stems from a combination of associations, the product category and the target group. The latter is an important factor, because colour associations differ between cultures, gender, and age groups.

2. Feeling and texture
The attraction of packaging does not stop with visual stimuli. The way a packaging feels in your hand unconsciously tells us a lot about product quality and brand identity. In addition to the choice of material and colour, the choice of finish is very important, such as embossing or UV lacquer. Don't forget that the finish is decisive for the image that you as a sender conjure up. Therefore, always answer the question whether you go for a premium, basic or natural look.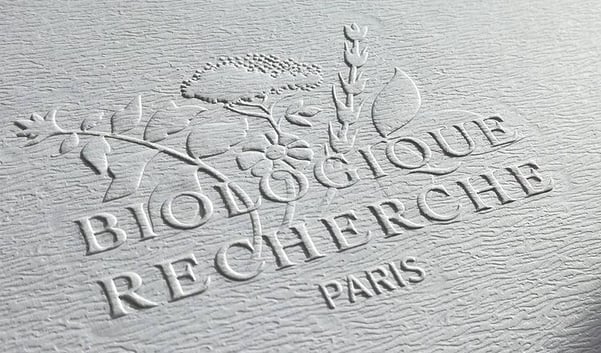 Embossing effect on a packaging with texture.
In addition to the appearance, the feel of the material and the finish, unboxing offers another opportunity to make an indelible impression. Make the unpacking extra special, for example by adding a personal message, nice smell, or fun element to the shipping packaging. Humour works extremely well to bind people to your company. Dutch webshop Coolblue explains in a funny way how to open the box and what not to do. The use of an axe, for example, is out of the question. Humour with a wink. You can also decorate the unpacking by wrapping the product as a present.
3. Make it easy
For yourself and for the recipient. Depending on the content and purpose of the shipment a simple return process is possible by choosing a shipping box or shipping bag with a return strip. This prevents a lot of annoyance to the recipient and reduces the risk of damage to return packages. This is because the recipient uses a suitable shipping packaging for the return shipment instead of an alternative, self-sealing box.
4. Sustainability
With colours we already mentioned the importance of sustainable (environmentally conscious) choices. Society is paying more attention to sustainability and the environment. Too much packaging material is a source of irritation for many people. A box, in a box, sealed all around with tape? You don't score points for that. So, make sure you pack as little air as possible. Tailor-made packaging has the future and there are now various smart solutions with which you can make a suitable packaging for each individual product.
Sustainable shipping boxes with a surprising interior.
5. Social Media
Call for social sharing. Recipients take photos or even complete unpacking videos and place them online. Do you want to make sure that people share your shipping packaging and message? In addition to a cool, eye-catching design, you can also add a fun action to your shipping packaging. The best-known example of this is Coolblue's Package Fun campaign, where consumers are challenged to make something fun out of the shipping box and stand a chance of winning a prize. Since the end of last year, you can also get creative with the shipping boxes of HEMA. On the shipping boxes are animal templates depicted. Customers can cut out the templates and put them together. By giving the shipping box a second life in this way, you are immediately on the right track.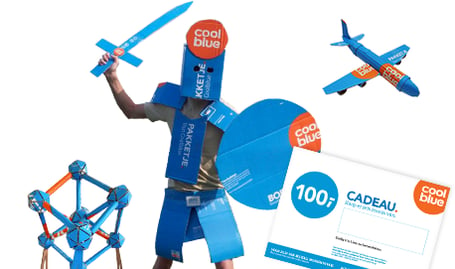 Examples of reusable Coolblues webshop packaging-fun.
Advice & contact
Would you like more information, ideas, or support in the field of (shipping) packaging? Our specialists are there for you and will work with you to create the shipping packaging that will impress the recipient.