How your product is a Superstar
Looking for a house style? I advise that you to get inspired by art. For this reason, I regularly refer to artists or an art style in my blogs.
In the last century, art and advertising had a strong mutual relationship. Both disciplines feed each other. In 1962 Andy Warhol produced thirty-two canvases, consisting of a painting of a Campbell's Soup and later other items such as sculptures of Brillo boxes. These products still exist and benefit from being an timeless icon!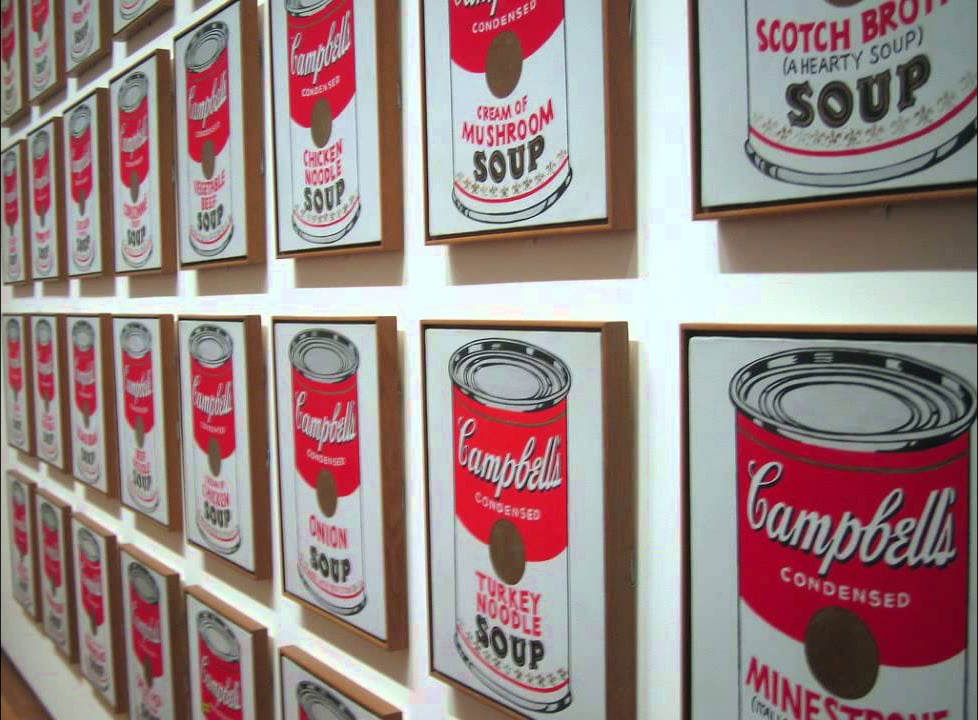 In 1954, Norman Rockwell produced a work of art for the cornflakes box on behalf of Kellogg's. The freckled boy is an example of some of the artworks that Rockwell produced for ads and packaging from various brands.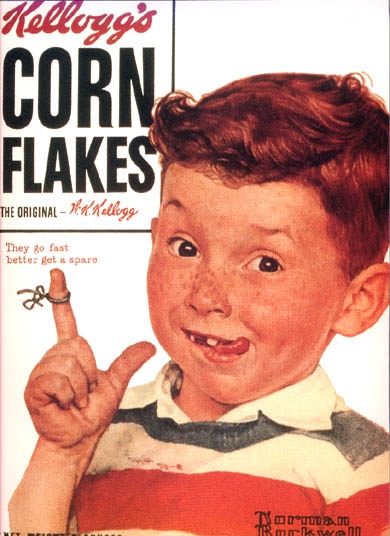 More recent are Kitchenaid's ads, they made an advertising campaign inspired by world famous artworks. The campaign was made in 2011 by DDB, Brazil, with illustrations by 6B Estúdio. Also inspired by art connoisseur by the name of Gustav Klimt (the cover photo) and Salvador Dalí.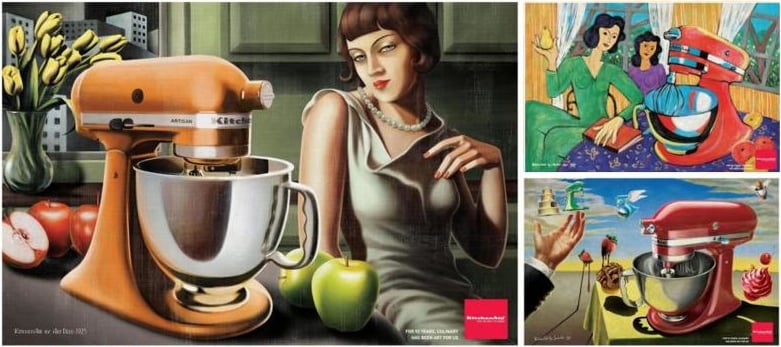 The advantage of an advertising campaign inspired or created by an artist is that it differs from others and often also connects with the lifestyle of the consumer and to which the advertiser wants to associate.
Shocking
Sometimes the campaign is controversial and gets the attention of the press. United Colors or Benetton is a good example of this. The relationship with the product is hard to find and the producer even makes a political statement.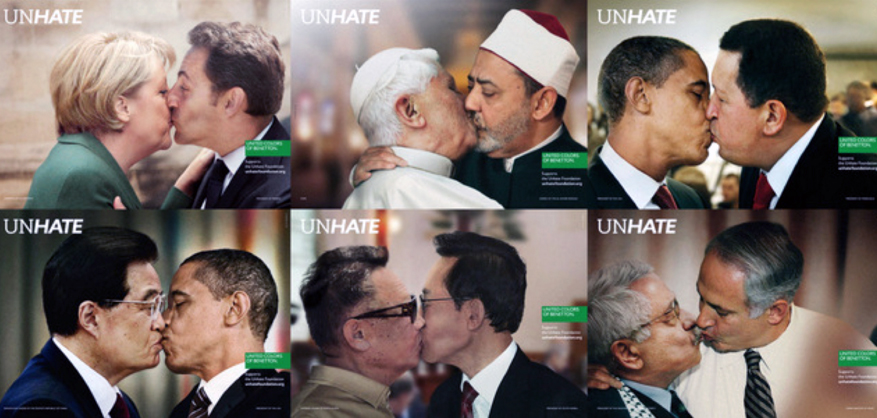 The shocking Benetton advertisement with a dying man: David Kirby. With this campaign a discussion broke out as to whether this is possible or not. The photo was published in LIFE magazine two years earlier and became an icon for all AIDS victims. For some, that dignity was taken away when, two years later, the photo was branded with the Benetton logo and used in an advertisement to sell clothing. The then creative director at Benetton, Oliviero Toscani, saw it this way: highlighting problems that advertisers normally do not deal with. At that time, AIDS was a problem that almost no one - not even the American government - wanted to deal with. In 1990, the disease was the number one cause of death for American men aged 25 to 44 years. Benetton saw his role as altruistic, while David Kirby's father Bill saw the ad as an opportunity to raise awareness of the terrible disease. "Benetton does not use us, we use Benetton."