Smart promotional gifts for trade shows
Trade shows and events are up and running again! At Leoprinting, we noticed this to be accompanied by a shift in the popularity of giveaways f
or trade

shows

. The necessity for brands to establish a personal connection with customers has never been greater. Therefore, many companies are investing in practical or innovative high-quality trade

show

promotional gifts that reflect their brand and elicit action, emotions, or loyalty in their customers.
We believe that advertising during trade

shows

or events is a (cost-)efficient approach to perfect promotion and a crucial step in increasing brand awareness. But only with promotional products that create a strong brand connection. Below, we share nine popular giveaways for events and trade shows that make an impact on everyone who visits your booth. In-person and virtually.
Eco-friendly
Earth Water's cardboard water bottles
are perfect, sustainable promotional gifts
during

trade shows

and events. The unique eco-bottles are filled with mineral water extracted from small-scale water sources. Earth Water does not on
ly help you to make your brand visible to your target group, but your purchase also supports water projects in areas where support is most needed.
Planting seeds
Of course, you participate in fairs to connect with new and existing customers. In other words: You plant the seeds for new and existing business relations! A nice bridge to an original giveaway for events that leaves a lasting impression. Surprise visitors to your booth with a
business card
(
or any other card
) made of
seed paper
! Choose the colour and type of flower seeds that best suits your brand. Visitors can plant the seed paper at home, and flowers will grow as a lasting reminder of your company.
Impressive gadgets
Do you want to make an impression with a giveaway that visitors will queue for? Then go for a
printed gadget
, such as a speaker, wireless charger or headphones. It's obvious that you cannot make everyone happy with a cool gadget at a trade show. So use this giveaway as a prize for the winners of a game or challenge that relates to your brand story.
Refreshing and Dutch
A fresh, Dutch giveaway that not only tastes good but is also very useful at trade shows:
KING peppermint
! Printed with your logo or a clear message. Ideal as a promotional gift at fairs to enable refreshing conversations with your visitors. KING peppermint is available in sustainable, fully customisable packaging.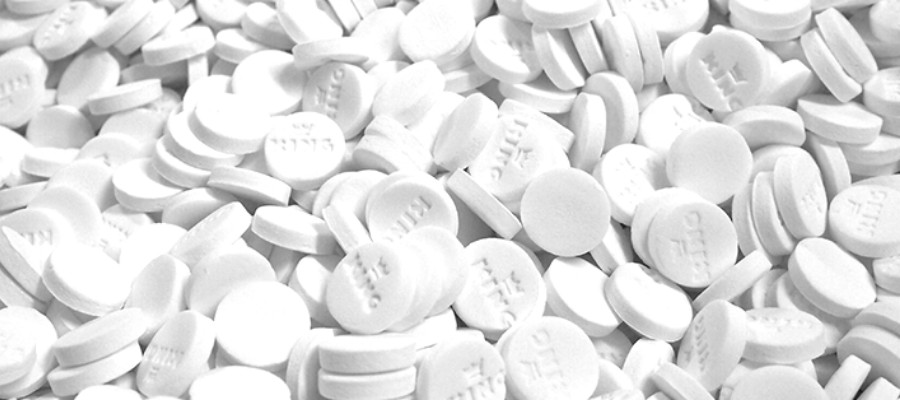 Bring your marketing message to life
A true bestseller and - just like seed paper - a unique 'green' giveaway fo
r trade

show

s: This ecological giveaway with a seed bomb is easy to hand out during events and can be fully personalised to make your marketing message blossom in a sustainable and green way.
Deluxe and reusable
Are you looking for a luxurious, reusable giveaway for trade shows that visitors will line up for? Go for a durable water bottle made of clear Tritan plastic. These sturdy water bottles last longer than other plastic water bottles and are available in ten different colours for you to print on. Lightweight, strong, impact-resistant, and BPA-free, the water bottle is ideal for taking to work, the gym, or outdoor activities where your brand will be permanently visible. Perfectly suitable as a luxury giveaway for visitors to your booth or as a fun prize for a competition.
All-time-favorite
An all-time-favorite giveaway for the trade shows: cotton bags with a logo or witty message. These cotton bags are ideal for visitors to collect trade

show

giveaways such as booklets or flyers; after the trade

show

, the bags can be used as trendy shopping bags, sports bags, or shoulder bags. The bags can be handed out as promotional gifts at the fair or given away as an incentive to fill in a questionnaire or as a prize for winning a game at your stand.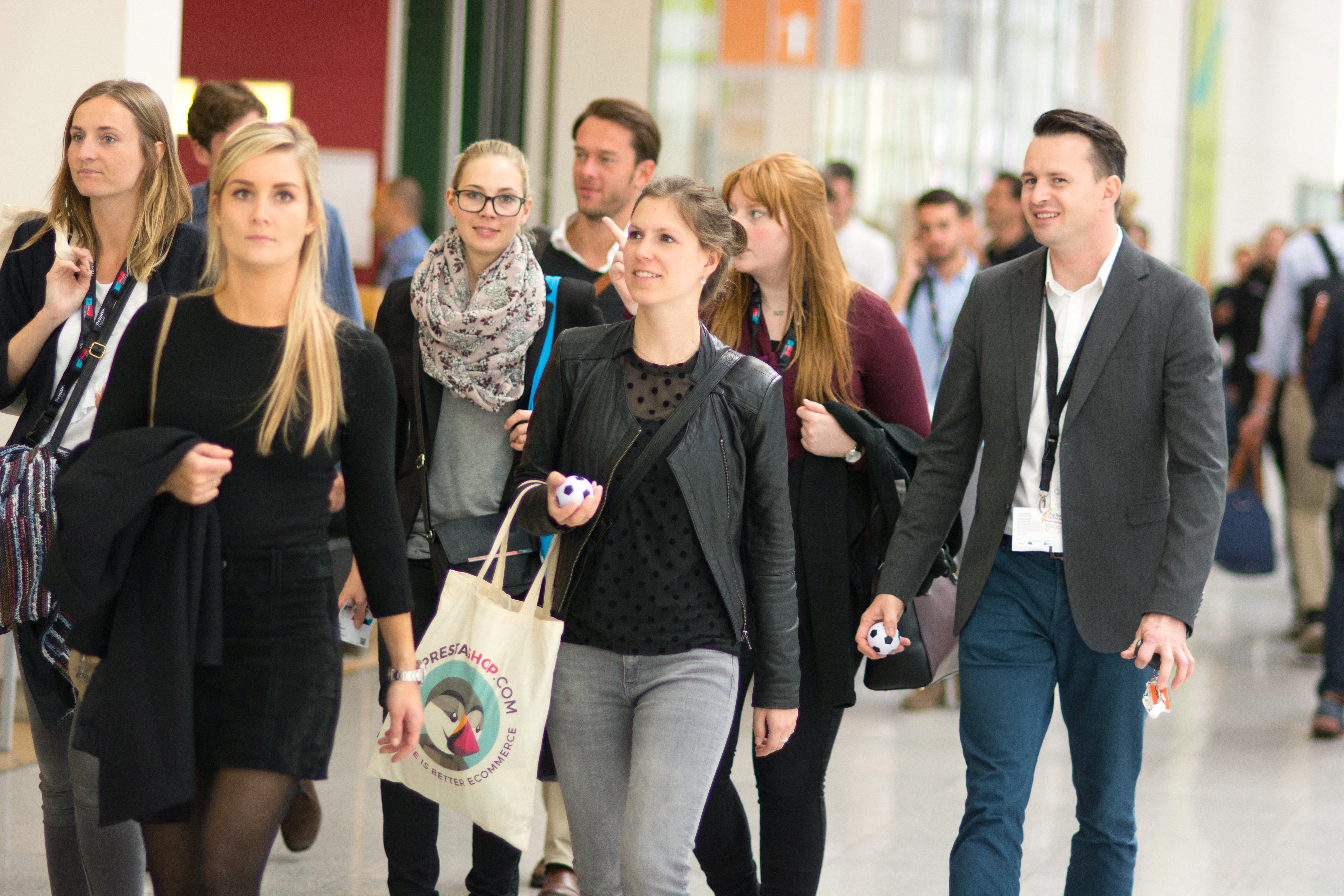 A tasty present
A tasty present that is appreciated at any time of the day:
chocolate bonbons,
personalised with your company logo or message. Just like a glass of champagne,
chocolates
are suitable giveaways during events and keep visitors longer at your stand. You can also collect packaged, personalised chocolates in a jar and let visitors guess how many chocolates are in the jar. Visitors making the best guesses have a chance to win, for example, a bag or water bottle.
Luxury gift wrapping
Despite the return of live events, virtual trade shows and conventions will continue to play a crucial role for many companies.
Luxury gift boxes
or
gift-like packaging
for various items such as workbooks, custom notebooks, and luxury pens are, therefore, expected to remain popular. See, for example, how recruiter Laurence Simons Search surprised its online visitors during an online conference with a
luxury gift box
full of goodies as a promotional gift for a trade show that took place entirely virtually.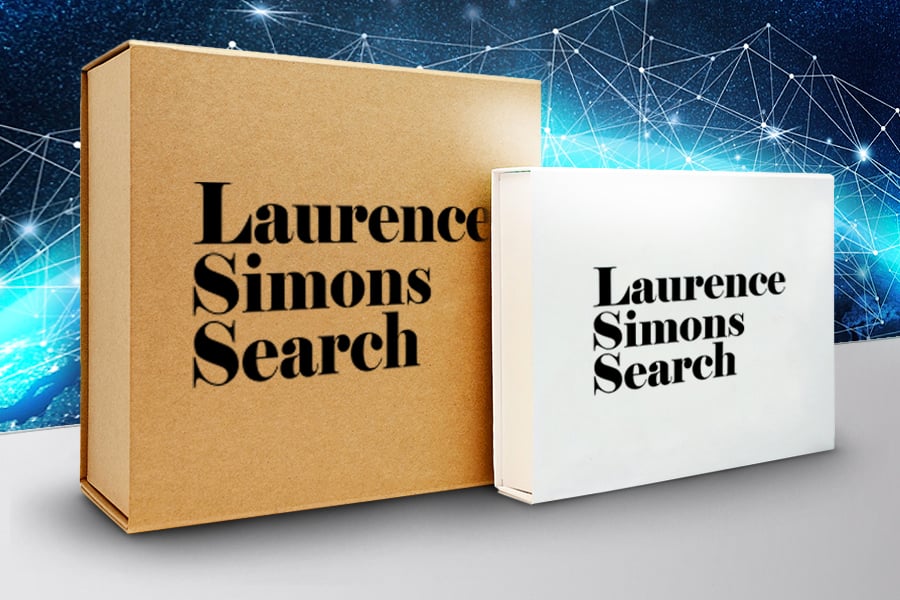 In conclusion
At Leoprinting, we observe that companies, both during in-person events and virtual conferences, opt for quality when it comes to promotional products, business gifts, and giveaways. Brands no longer get away with handing out thousands of cheap (disposable) items. A trend that we expect will only increase in the coming years given the heightened attention and urge for sustainability. Whatever trade show gift you choose, consider the purpose of the giveaway at the trade show in advance and make sure your promotional gift is in line with your marketing strategy. Do you need advice on business gifts for a trade show or event? Don't hesitate to get in touch. We are happy to help!