Packaging is a product experience
Unboxing is a hit on YouTube. It indicates how important the packaging is for a product. The packaging is an important part of the product experience ("customer journey"). Some products really need it, such as perfume. Why else would you pay an extortionate amount for some odours. Without the packaging and product experience, nobody would pay a lot of money for it.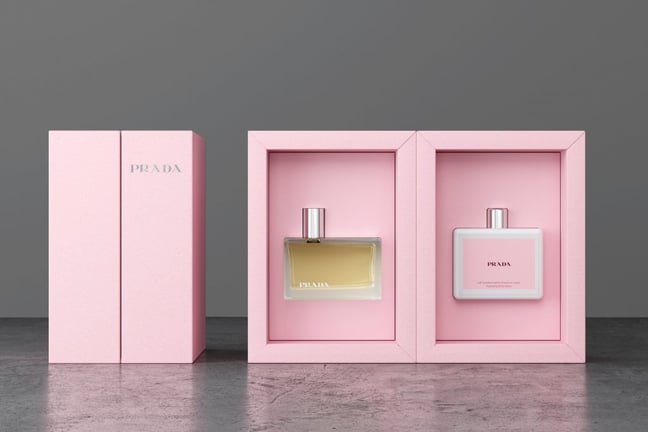 Why a BOX as packaging:
Packaging strengthens the experience and influences buying behaviour. In many cases it literally gives more value. With the right packaging you stand out. The more attention is paid to the packaging, the more appreciation there is for the product and the brand. In other words: with a striking and beautiful package, your brand and / or company becomes important to the customer. It is just to call it "the icing on the cake".
Point by point:
• Adds value to your product, mailing or service
• Increases sales
• Numerous products are suitable for the BOX
• Unpacking is always a surprise!
• Supports your corporate identity!
• Tailored entirely to your wishes
In this case, packaging must be a real box, for example from hard cardboard. A plastic blister pack also communicates with the customer, of course, but does not provide any added value in that case. It makes it more every day and especially not something special ... In the case of the box, it can be finished in different ways. Usually the box is covered with paper and a finishing layer such as varnish or foil. You can also choose a special closure such as an invisible magnetic closure or a closure with a button and a string at a box. Furthermore, the box for the ultimate finish can be protected with a tight layer of high-gloss packaging film depending on how the product must be marketed.
Popular on the internet
If you have had a nice box made, you can show it on the internet, for example on YouTube and Facebook. The unpacker comments on every step and shares the very first impression. This is about spontaneity. As a viewer you will experience the experience of the package received before you, at least the intention, decide to purchase. If you have done well, a kind of hype can arise and the video will be shared many times.
Why is it so popular on the internet? Maybe you're a real fan of the product and you've been looking at the product for weeks. Sometimes the videos are funny to watch. To reach the level of some brands, I name Apple as an example of which I am a fan, you have to be very good at the day!
Leoprinting is also the specialist for packaging and stands for creativity and quality. Our consultants and designers create the best packaging together with you.