Pantone Inc. became famous by selling the Pantone colour. Before the company introduced their Colour Matching System (PMS) in 1963 there was no colour standard in the printing industry. Pantone originally produced colour charts for cosmetic companies. In 1962 employee Lawrence Herbert bought Pantone and developed a standardised method to define colours for graphical design processes. The company developed from a small business into a market leader in standardised colours for printing on paper, plastic or textile.
Marketing with colour
Nowadays, every printer and graphic designer knows the Pantone Matching System or PMS. The word 'matching' indicates PMS aims to reproduce a certain colour. This wasn't self-evident for design and production companies in earlier days. Herbert created a palette of ten base ink colours and pigments, that could be mixed into every possible colour. He presented his idea to the largest ink manufacturers and sold twenty licenses in less than two weeks.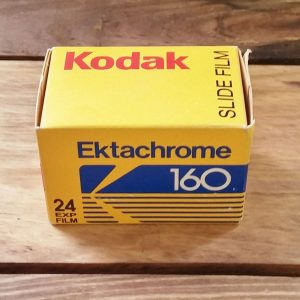 Problem solved
PMS solved a fundamental problem for many companies. For example, Kodak (at that time an international manufacturer of film) used several companies to print their film boxes, resulting in different shades of yellow. Customers developed the preference for boxes with the clearest shade of yellow. These boxes presumably would contain the 'freshest' film. With the Pantone standard every Kodak box looked exactly the same, no matter where it was printed. Nowadays, Pantone is the standard for printing colours, containing more than 1700 different shades.
A Pantone colour is the best possible approach of similar colours on different media (such as print or digital) and on different surfaces (such as paper or textile). It won't guarantee the exact same colours on different surfaces, but it's the best possible reproduction of the colour.
In printing the letter mentioned before the colour number is important:
C = Coated paper, such as magazines
U = Uncoated paper, such as writing pads
M = Matte paper / paper with a matte finish
More information about Pantone colours here.